Better service start here
Over 900 customers trust us
A. Zorbas & Sons Ltd
Zorbas consists one of the biggest bakery companies in Cyprus with more than 2800 employees, more than 90 stores that are serviced by more than 450 P.O.S. all over Cyprus, one store in New York and 3 production units in the industrial areas of Cyprus, equipped with the latest of technology. The structure of the company is based on functional departmentalization and activities and activities are grouped into the following key functions: Sales, HR, Development, Finance, IT, Hygiene, Trade, and Production and Logistics.
ALONIA HOTEL APTS
ANONYMOUS BEACH HOTEL
BLUE HARBOUR HOTEL
BLUE HORIZON
ELIGONIA
FREIJ RESORT
HIGH RAIN
LIMANAKI
PALOMA
SUNNY BLUE HOTEL
EFKALYPTOI
LINNOS IN
AMORGOS
BLAZER
CHOCOLAND by TEMPTTASTE
CONSTANTIANA
EDEM HOTEL
ELEONORA
ISLAND
KITIEOS HOTEL
LYSITHEA
THE DELI
PEFKOS
CENTRUM
FROYO
LEMON PARK
NUEVO CAMPO
ANTONIS G HOTEL
Pub Fiction Bar&Grill
Rancho Bar & Grill
AGAPINOR
DAMON HOTEL
HELIOS
KEFALONITIS
Kefalos Beach Tourist Village
PARADISE COVE
PYRAMOS
FOREST PARK HOTEL
SUNNY HILL
LANTIANA
MyroAndrou Hotel Apartments
ZORBAS LTD
IRINIS RESIDENCE
ACROPOLIS HILL HOTEL
ACHILLEAS HOTEL
ARION HOTEL
ATHENS SQUARE CENTER HOTEL
PLAKA HOTEL
DELPHI ART HOTEL
HERMES HOTEL ATHENS
VOLOS PALACE
ALYCANAS HOTEL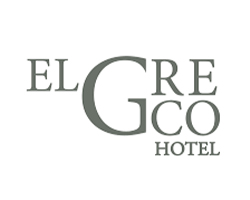 EL GRECO HOTEL
VILLA NATASA
LENA MARE HOTEL
IRIDA HOTEL
KALAMAKI BEACH HOTEL
ANAXO HOTELS
PETANI BAY HOTEL
BALI PARADISE HOTEL
BALI STAR HOTEL
BLUE HORIZON KIDS & FAMILY
THOMAS HOTEL
ELPIS HOTEL
YRIA HOTEL
HIGH MILL HOTEL
XENIA PALACE
PORTO RIO HOTEL
BEGGETI HOTEL
CALDERA VIEW HOTEL
PHILIPPEION BOUTIQUE HOTEL
REMVI HOTEL
RENA SUITES
CAVES SUITES
THIRA'S DOLPHIN HOTEL
VILLA ANGIRA
IRINIS RESIDENCE
KALMA HOTEL
KINGS SUITES
ANESSIS HOTEL
VRITOMARTIS HOTEL
KIVO ART & GOURMET HOTEL
HERMES HOTEL
MELMAR VIEW
GALINI HOTELS
CHRISSI AMMOUDIA
ESPERIDES VILLAS & SPA
Questions? Ask our 24/7 Support Team
Along with best hospitality solutions, we are famous for 24/7 technical support. As well we offer consulting and advice from industry experts. Get in touch with us via Live Chat, Email or Phone.We are always improving and have added more services over the years – stay tuned.